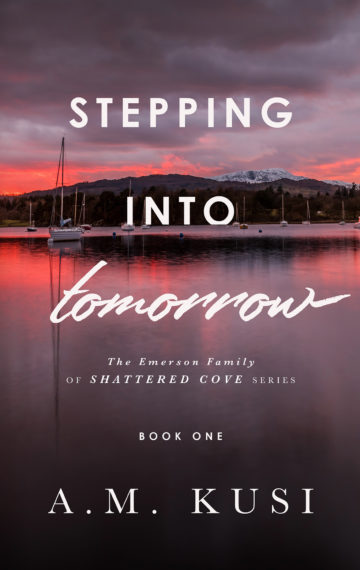 Grumpy Sunshine
Available in:

eBook and Print
Get Your Copy: Amazon | Apple Books | Barnes and Noble | Kobo | Google Play | OverDrive (Libby App) | Scribd | Add on Goodreads | Add on Bookbub 
Description
She's on a mission to move on. He swore to stay alone forever. Will an unplanned conception seduce them into a happy ending?
Isabella Noveas is working through her grief as best she can. So following her late husband's to-do list for her to press forward, the curvy single mom finally checks off a sizzling one-night stand. And with a terrible track record of falling for the wrong men, she leaves with only memories of a passionate fling… until the pregnancy test reads positive.
Nash Emerson is hiding from life. Still in pain over a fiancée who went missing five years ago, he's not ready for anything more than an anonymous evening of white-hot chemistry. But stunned after the beautiful stranger reappears claiming he's about to become a father, the grumpy fisherman reluctantly opens up to a cordial relationship.
Striving to be a good parent to her autistic teen son, Isabella worries she can't rely on the handsome hulk even when he ignites a spark of hope for happiness. And as Nash adjusts to growing intimacy with the Latina bombshell, a shocking revelation makes him question if he can do love all over again.
Can they overcome their fears long enough for their hearts to catch each other?
Stepping Into Tomorrow is the steamy first book in The Emerson Family of Shattered Cove contemporary romance series. If you like resilient characters, rollercoaster feelings, and deadly secrets, then you'll adore A. M. Kusi's vividly moving tale.
Buy Stepping Into Tomorrow for a future full of desire today!
**No cheating. HEA guaranteed.***