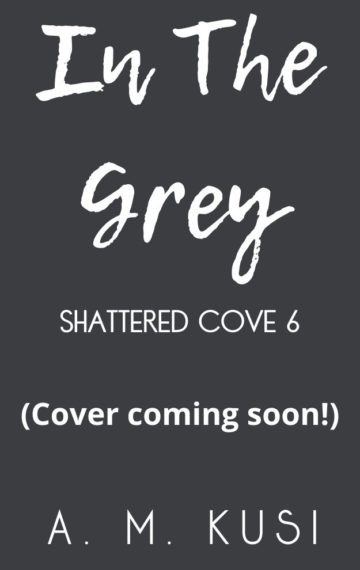 PRE-ORDER NOW
Available in:

eBook and Paperback
Get Your Copy: Amazon | Apple Books | Barnes and Noble | Kobo | Google Play | OverDrive | Scribd | Add on Goodreads | Add on Bookbub
Description
Emma has made it big as a rock star but returns home when the man who raised her after her drug-addicted mother abandoned her, dies.
She's not on the best of terms with Link, even though she's been in love with him since she can remember. And after a very drunken night, they wake up in bed together. Emma thought things were finally falling into place, but she was so very wrong.
To say Link reacts badly is an understatement. These two are forced to carry out their dad's wishes and take his ashes on a cross-country road trip forcing them into close quarters.
Emma is trying to let him go and move on, and Link is trying to grapple with his new found attraction to her.
In The Grey is the sixth standalone novel in the Shattered Cove contemporary romance series.
Pre-order His True North today!
Google Play
OverDrive
Scribd
***No cheating. HEA guaranteed.***